Book a demonstration of the TinyLineMaker by calling Dana on: 0414 668 954
This is our top model, designed for the most demanding jobs. TinyLineMarker ProX has a big paint capacity and all sports templates are included.
The big wheels keep TinyLineMarker ProX going even when the surface is soft, and the sturdy construction ensures reliable operation every time, even in rough weather conditions.
With 13 liters in the paint container, ProX can paint several fields before re-fill is needed, and this makes it a real time-saver.
We recommend TinyLineMarker ProX to large sports clubs/teams, municipalities and service providers with many paint jobs and a variety of different sports fields to look after.
The robust and versatile robot will prove to be an efficient and non-demanding co-worker that just keeps on delivering.
Call Dana on: 0414 668 954 to arrange a demo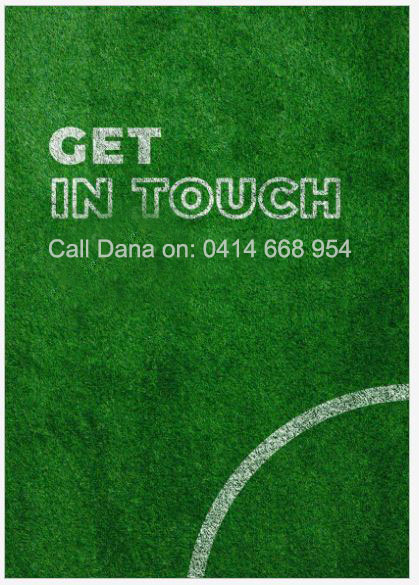 Please note that Australian specifications may vary to those shown on the manufacturer's brochure and website.
For all sales enquiries please call Dana Conroy on: 0414668954. You can also send us an email via our 'Contact Us' page.
1. Tinylinemarker Pro will be known as the TinylinemarkerProX.
2. TinylinemarkerProX paint capacity now 13ltr.
3. Tinylinemarker Sport paint capacity now 10ltr.
remote control mowers, best remote control mowers, orchard mowers, tilt mowers, sports field line markers, remote linemarkers, walk behind mowers, ride on mowers, remote control mowers, tiny mobile robots, Intelligent one line markers, The TinyLineMarker Pro, The TinyLineMarker Sport, G30 Hybrid Remote control Mower, RoboFlail Vario, RoboFlail One, RoboFLail One Diesel, AS motors 1040 YAK 4WD, AS motors, AS 63 2T ES Slasher Mower, AS 65 Slasher Mower, AS 901 Flail Mower, atm sherpa rc ride on moweres, AS 63 2T ES Slasher Mower, ATM Allmäher® AS940 Sherpa, ATM Allmäher® AS920 Sherpa 2WD, ATM Allmäher® AS940 Sherpa RC, remote control mowers, Ecotech Mowers, DCS 60 Self-Propelled Brushcutter Mower, DCS 60 Wheeled Brushcutter Mower, Ecotech FV60 mulching mower, ecotech HRT 110 Swing Slope Mower, ecotech ML 60 MULTI System with Attachments Mower Slasher, ecotech ML 60 SWING MULTI System with Attachment Mower Slasher, ecotech TRT 110 Self-Propelled Mower Slasher, ecotech TRT 135 Swing Self-Propelled Mower slasher, ecotech TRT60 Self-Propelled Mower Slasher, perfect brush sweepers, Perfect model SPA brush sweepers, Perfect model SPDF double brush sweepers, Perfect model SPF brush sweepers, perfect packaging, perfect pruning choppers, Flail pruning choppers – perfect Series BG2 en BK2, perfect Universal flail pruning choppers Series BGM and BKM, perfect Series NX-460 flail chopper, perfect Heavy duty flail pruning choppers Series KG en KK, perfect rotary mowers, perfect Series DR Rotary Mowers